The Canadian Human Trafficking Hotline will publish anonymized data collected through phone calls, emails, and online tip reports to the hotline and collected from service providers and law enforcement agencies from across the country. Data collected and published by the hotline helps to assist victims and survivors, provides the anti-trafficking field with information to help combat all forms of human trafficking, and educates Canadians about the crime happening within our country.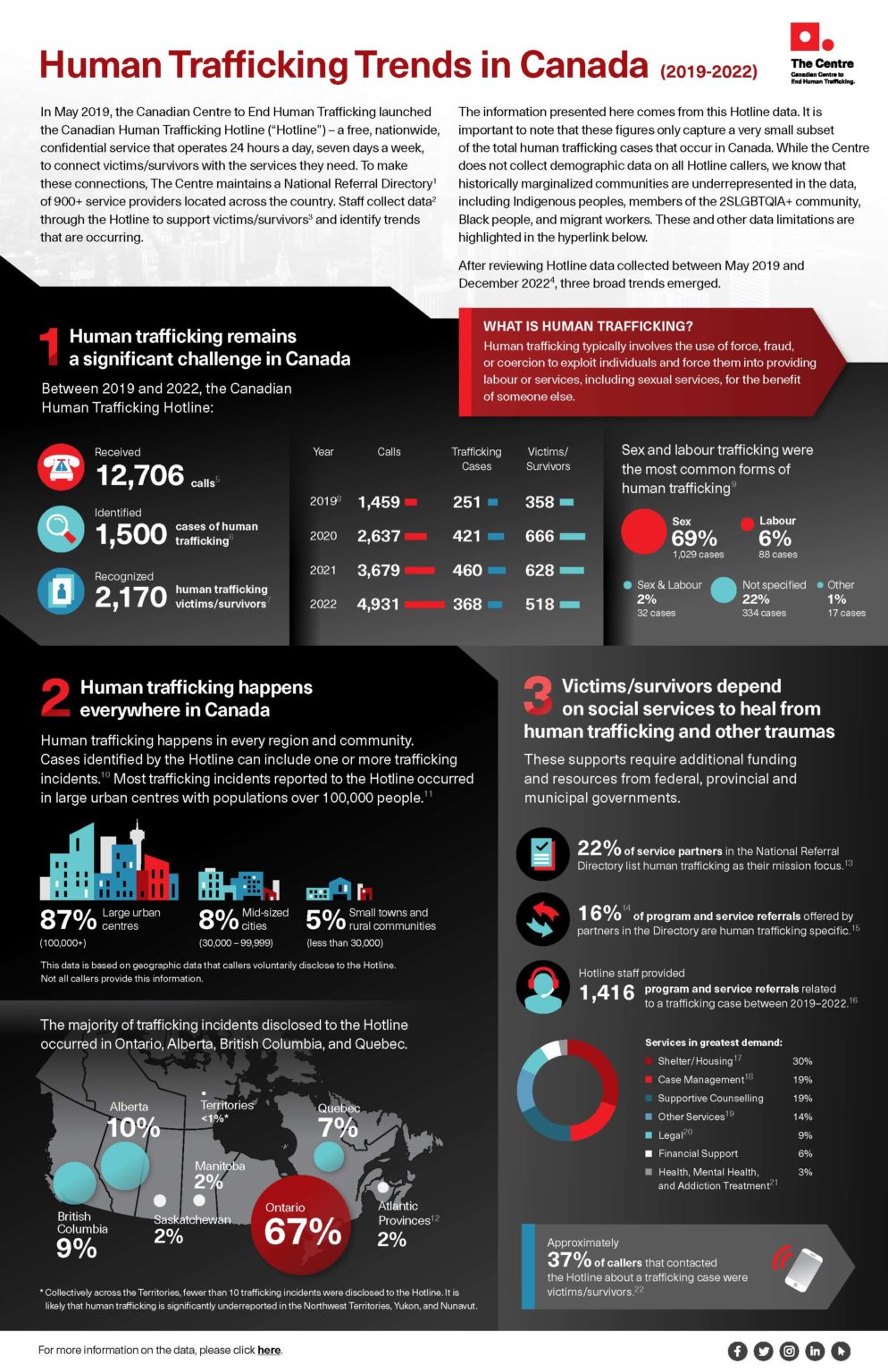 The Canadian Human Trafficking Hotline has identified 1,500 human trafficking cases since its launch in May 2019. Newly released data show that the number of cases has fluctuated between 251 and 460 cases per year. During this time, the Hotline supported 2,170 victims and survivors of human trafficking. Victims/survivors comprised the primary group of callers – approximately 37% – reaching out to the Hotline's person-centred, confidential service.
While the Hotline doesn't collect demographic data on all callers, we know that historically marginalized communities are underrepresented in the data, including Indigenous peoples, members of the 2SLGBTQIA+ community, Black people, and migrant workers. Our data is solely based on the information voluntarily provided by the callers.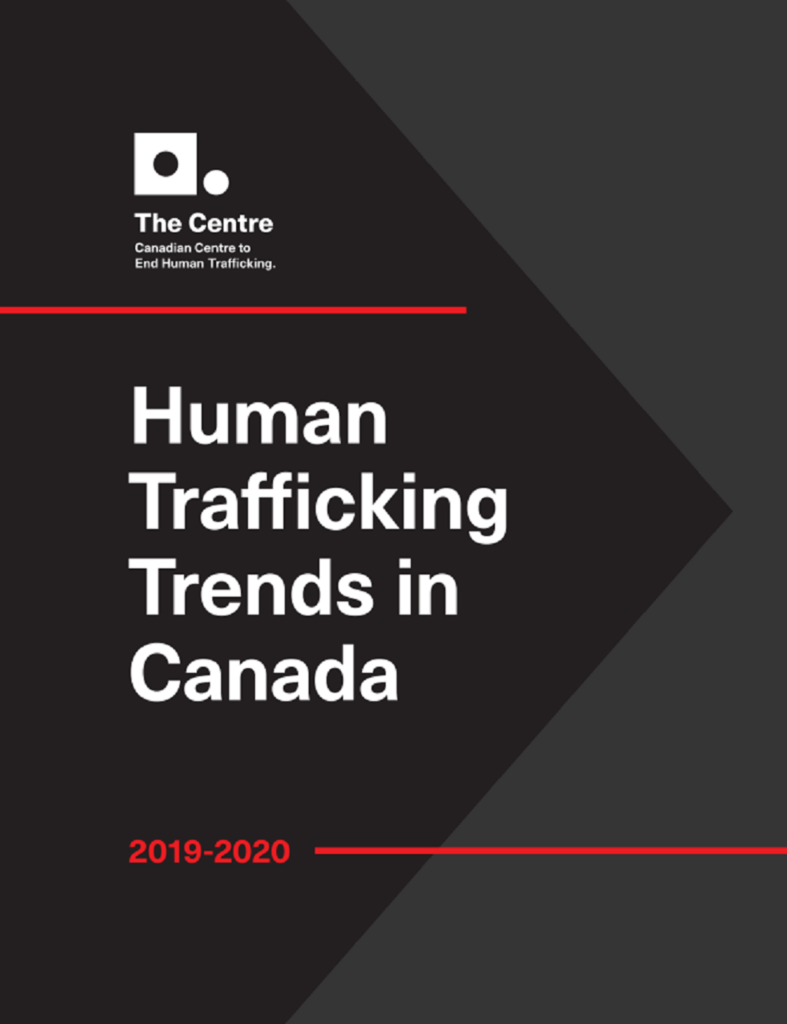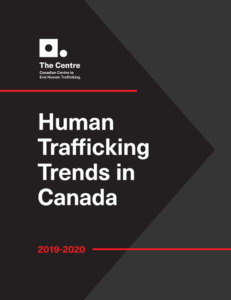 Data gathered during the Canadian Human Trafficking Hotline's first year of operations (2019-2020) shows that sex trafficking is a gender-based crime that predominantly impacts Canadian women and girls.
The Canadian Centre to End Human Trafficking's report, Human Trafficking Trends in Canada (2019-2020), also reveals that transgender and gender non-conforming individuals experience trafficking at disproportionately higher rates relative to their population. This group represents 2% of all victims/survivors calling into the Hotline despite comprising 0.24% of the Canadian population
The Centre's report is a first of its kind in Canada in that it does not rely on police-reported statistics. Instead, The Centre has used non-attributable data collected from the Canadian Human Trafficking Hotline to identify six broad trafficking trends in Canada.
The most recent human trafficking statistics were made available by Statistics Canada in 2022 and reflect data collected from 2010 – 2020. This data can be found on the Statistics Canada website here.